Diet Plans for Lactation in Delhi
Diet Plans for Lactation in Delhi, Diet Chart for Lactation in Delhi, Lactation Diet Counseling in Delhi, Dietitian for Lactation in Delhi.
According to the National Academy of Sciences, lactating women should consume approximately 2,600 calories daily while they are nursing their babies. Like the recommendations for proper nutrition during pregnancy, these calories should come from a diet that includes a wide variety of fresh fruits, vegetables, and whole grains, as well as plenty of fluid and special attention to foods that contain nutrients such as calcium and iron.
While you aren't encouraged to try to lose weight while breastfeeding if you stick to nutritionally sound foods recommended during lactation, you'll see the pregnancy pounds decrease while ensuring that you and your baby stay healthy.
Meat, Fish, and Poultry
The American Academy of Pediatrics advises that lactating women should consume four servings of protein a day: 2 to 3 oz of lean meat, fish or poultry per serving is a good way to fill this requirement. Lactating women have a higher need for iron than non-lactating women since they need to replenish iron lost during pregnancy and to provide sufficient amounts for both themselves and their baby; lean beef can help you reach the one-half to one milligram of iron recommended daily. Consuming fish and shellfish--especially crab, salmon, shrimp, trout, catfish, and tilapia--provides both protein and the Omega-3 fatty acids needed to prevent postpartum depression and help support your baby's brain development. Lactating women can eat up to 12 oz every week.
Eggs and Dairy Products
Dairy products such as milk, cottage cheese, yogurt and various types of cheeses, provide essential fats, protein, and calcium. According to the National Academy of Sciences, lactating women need five servings of dairy products per day to help them produce calcium-rich breast milk and to prevent their bones from being weakened through loss of calcium.
Grains
Lactating women should include four servings of whole grains in their daily diet. The best choices are brown rice, oatmeal, whole-wheat bread, whole-wheat pasta and other grains such as barley or quinoa. Whole grains are preferable to refined grains such as white rice or white flour since they provide complex carbohydrate and large amounts of both nutrients and fiber.
Fruits and Vegetables
The American Academy of Pediatrics recommends that breastfeeding women should be careful to include at least one fruit or vegetable from the following three subgroups of produce in their diets daily: dark green, leafy vegetables such as spinach, broccoli or asparagus; fruits and vegetables rich in Vitamin C like oranges or tomatoes; and dark orange or yellow produce such as carrots or sweet potatoes. Baby Zone reports that besides providing fiber, these fruits and vegetables will give your baby nutrients essential for their proper development.
Beverages
When you are lactating, you should be certain to drink at least 10 to 12, 8-oz glasses of fluid--water, juice or milk--daily. Avoid too much caffeine and limit your alcohol consumption to only an occasional glass of wine or beer.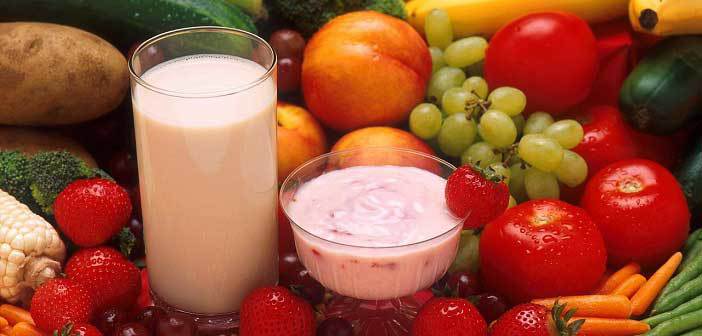 ---
Consult Dietitian Online
Need not to Visit Clinic Anymore, Get Diet Plan Online via WhatsApp or Calls