Diet Plans for Gluten Allergy in Delhi
Diet Plans for Gluten Allergy in Delhi, Diet Chart for Gluten Allergy in Delhi, Gluten Allergy Diet Counseling in Delhi, Dietitian for Gluten Allergy in Delhi.
Gluten is a type of protein that is found in cereals, especially, wheat, barley, and rye. Gluten allergy is a malabsorption syndrome which is caused by the ingestion of the gluten protein found in the wheat products. If the patient's sticks on gluten free diet then there is a drastic improvement in his condition. Wheat, rye, barley, oats and other related grains contain gluten and it better to avoid it totally. Avoid taking a beer, cereal beverages, cakes, biscuits, ice-cream, processed soups, crackers, processed cheese/meats, candy bars.

Gluten allergy symptoms is once the allergen comes in contact with the small intestines, causes the immunity mechanism to attack the lining of the colon. This attack on the mucosa of the small intestines of the victim of an allergic reaction to gluten weakens the belly and may cause heavy health issues in the future. The delicate coating is answerable for soaking up vitamins and nutrients in our body.
If you go out to eat, or get takeaway you will need to confirm that the foods are gluten free as a precaution against developing gluten allergy symptoms. You will also need to read all the labels on food when you go shopping. If a food does contain gluten it will be clearly stated on the label.
Dietician Tips and Treatment for people allergic to gluten :
1. Eat Only Whole Foods With leaky gut, you should be eating predominantly fresh meats and vegetables. Fresh fruits, nuts, and seeds, and minimal grains should be used sparingly. But you must eat some high-quality animal protein. Packaged and processed foods are full of nasty fillers and chemicals, many of which could be causing your symptoms so it should go without saying to stay away from these entirely.
2. Fine Tune Food Ratios: Eat a high-quality meal of mostly animal protein with a side of veggies. How did that make you feel? Tomorrow, do the same experiment except eat mostly veggies, a little bit of meat and possibly grains. How did that make you feel? Whichever one worked better for you, stick to it and then fine tune your diet from there. Once you have found your optimal ratios and are feeling good, then you should stick with those ratios for all of your meals.
3. Avoid Wheat-Containing Foods
4. Get Vitamin Supplements
5. Increase the intake of iron and vitamin
6. Avoid taking a beer, cereal, pastries, cookies, ice cream, processed soups, crackers, cheese/meats, candy bars.
Gluten must be replaced separately. The gluten in wheat products provides the elasticity and stickiness in many recipes. Two primary ingredients we use to replace this function are guar gum and xantham gum. They are both totally natural and safe ingredients. In some cases, you might use them together along with one of the flours I identified earlier.
Always try to eat home-made preparations with known ingredients of their product. Also note that if you have to avoid all foods with gluten, which is undoubtedly going to be so stressful it can be managed by yoga, which consists of postures, meditation and breathing techniques.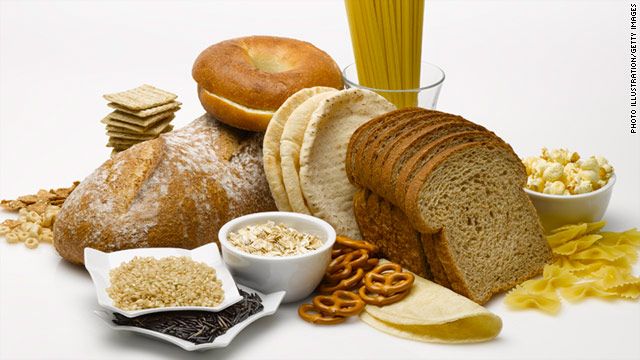 ---
Consult Dietitian Online
Need not to Visit Clinic Anymore, Get Diet Plan Online via WhatsApp or Calls