Diet Plans for Kidney Disorders in Delhi
Diet Plans for Kidney Disorders in Delhi, Diet Chart for Kidney Disorders in Delhi, Kidney Disorders Diet Counseling in Delhi, Dietitian for Kidney Disorders in Delhi.
If your kidneys are not working as they should, your doctor will likely prescribe a diet with specific daily amounts of protein, sodium, and potassium. Keeping these nutrients in check can help prevent kidney disease from getting worse.
If you have kidney disease, you need a registered dietitian nutritionist on your health care team. An RDN will teach you how to eat well and manage this new and very important part of your health plan.
You will need a meal plan that meets your individual needs. A registered dietitian nutritionist will help you accomplish this by taking your food preferences, lifestyle and special needs into account.
Protein
Protein helps build, repair and maintain every cell in your body and can be used to supply energy if needed. When your kidneys are not working well, they can't handle as much protein. It is very important you eat enough carbohydrates and fats to supply your body with all the energy you need. The limited protein you eat will then be used to build and repair your cells. Your new diet will need to include the right balance of protein, carbohydrates and fat. Main sources of protein include meat, poultry, fish, eggs, milk, beans, and nuts. Breads, cereals, seeds, and vegetables contain protein, too.
Sodium
Sodium can raise your blood pressure and cause you to retain fluids. For people with kidney disease, extra sodium and fluid can build up in your body, which can affect your heart and lungs. Your new diet may include a daily sodium limit. Your RDN will outline how best to stay within this limit. Sodium is found in salt and most processed foods. Make sure to check labels for salt content. Also check labels of salt substitutes before using them; many contain potassium which may need to be limited.
Potassium
Like sodium, potassium must stay balanced in your body. If your kidneys are not working well, potassium levels in your blood can rise. High potassium levels affect your heart rhythm, so your new diet may include a potassium limit. Your RDN will explain how to stay within your limit. Potassium is found in many fruits and vegetables, beans, nuts and dairy foods. (See High-and Low-Potassium Foods)
An RDN can also help you with other aspects of your diet to make sure you get the nutrition you need. These include:
• Total Calories. Calorie intake is important in keeping your weight in a healthy range.
• Phosphorus. Poor kidney function can cause phosphorus levels to rise in your blood. For that reason, a lower phosphorus diet may be needed.
• Calcium. A high phosphorus level in your body decreases the availability of calcium for your bones. Your diet will need to offer the right balance between phosphorus and calcium.
• Vitamins and Minerals (particularly B-complex, vitamin C, vitamin D, iron and zinc). Limiting certain food groups to ease the workload on your kidneys could leave you lacking certain vitamins and minerals.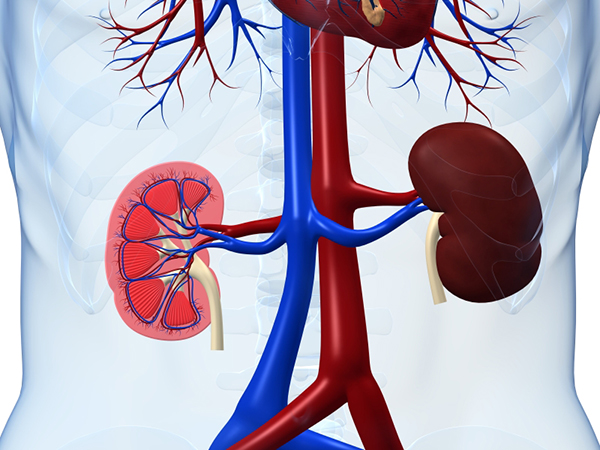 ---
Consult Dietitian Online
Need not to Visit Clinic Anymore, Get Diet Plan Online via WhatsApp or Calls