Diet Plans for Diabetes in Delhi
Diet Plans for Diabetes in Delhi, Diet Chart for Diabetes in Delhi, Diabetes Diet Counseling in Delhi, Dietitian for Diabetes in Delhi.
Diabetes menu planning is an also an excellent way to keep track of calories. The average person should consume about 2,000 calories per day to ensure that their body functions properly and they have enough energy to be active. It is also recommended that the average person consumers about:
100 grams of protein (at 4Cal/gram)
275 grams of carbohydrates (at 4 Cal/gram)
56 grams of fat (at 9 Cal/gram) each day (yes - it is actually important to consume fat - that is monounsaturated fats and polyunsaturated fats from plants and fish). Eat as little saturated fats as possible. Saturated fats mostly come from non-fish animals, like birds, cows, and pigs.

Most fruits fit correctly in this category of description. Since long, fruits have shown various beneficial effects on a patient suffering from diabetes. They are low on fats and highly rich in nutrients and vitamins and have a positive effect on the abnormal rise in the blood glucose levels. You can choose from any of the fruits available in the market. Each one of it will be better than the other.

Of all the fruits, apple is the one with all the valuable nutrients. Apple is rich in pectin, which is found in its pulp. This pectin is the source of galacturonic, which is needed for cleaning the harmful, toxic substances from your body. This acid also works in the direction of decreasing your body's need for insulin by around 35%. Besides being rich in pectin, apples are also rich in Vitamin B1. Vitamin B1 prevents the damage of the brain cells that can occur due to diabetic acidosis. It also prevents further complications such as neurosis. So the saying goes apt "An apple a day keeps the doctor away."

Apart from apple, grapefruit has several appetizing properties that help you fight diabetes. Its refreshing nature helps you to bring down your blood glucose levels within a time span of just three days. But just a diet of grapefruit is not enough. With it, you will be required to take more of vegetables and fruits rather than a diet rich in fats.

Regular Meal Schedule - Diabetics must never skip meals or snacks and must eat at the same fixed schedule every day. Using an exchange list can be helpful in maintaining variety in food intake while ensuring the appropriate mix of carbohydrates, proteins, calories, and other food nutrients. In this way, dieting does not turn into a struggle. By using an exchange list, persons with diabetes will find it easier to make wise choices with their food intake.
Less Fat, More Fruits, and Vegetables - Seeking the professional help of a registered dietician can also be helpful. A dietician can help a diabetes patient develop a meal plan that would tell what kind of food can be best eaten during meals and the amounts needed to keep body glucose within normal levels. In most diabetic patients, a healthy meal plan consists of 20% to 60% of calories from carbohydrates, 20% from protein, and 30% or preferably less from fat.

Diabetic diet planning is very simple once you understand it, however, few do. Your diet is something that shouldn't be guessed at, especially if you are facing diabetes. However, a simple check can help you find out this information or shed some light on how to eat correctly in order to lose body fat and stop diabetes.
If you have diabetes and you are planning to change your diet to a vegetarian one, you should consult your dietician. The dietician can guide you for the best selection of diabetic diet Chart suitable to your health system which varies person to person.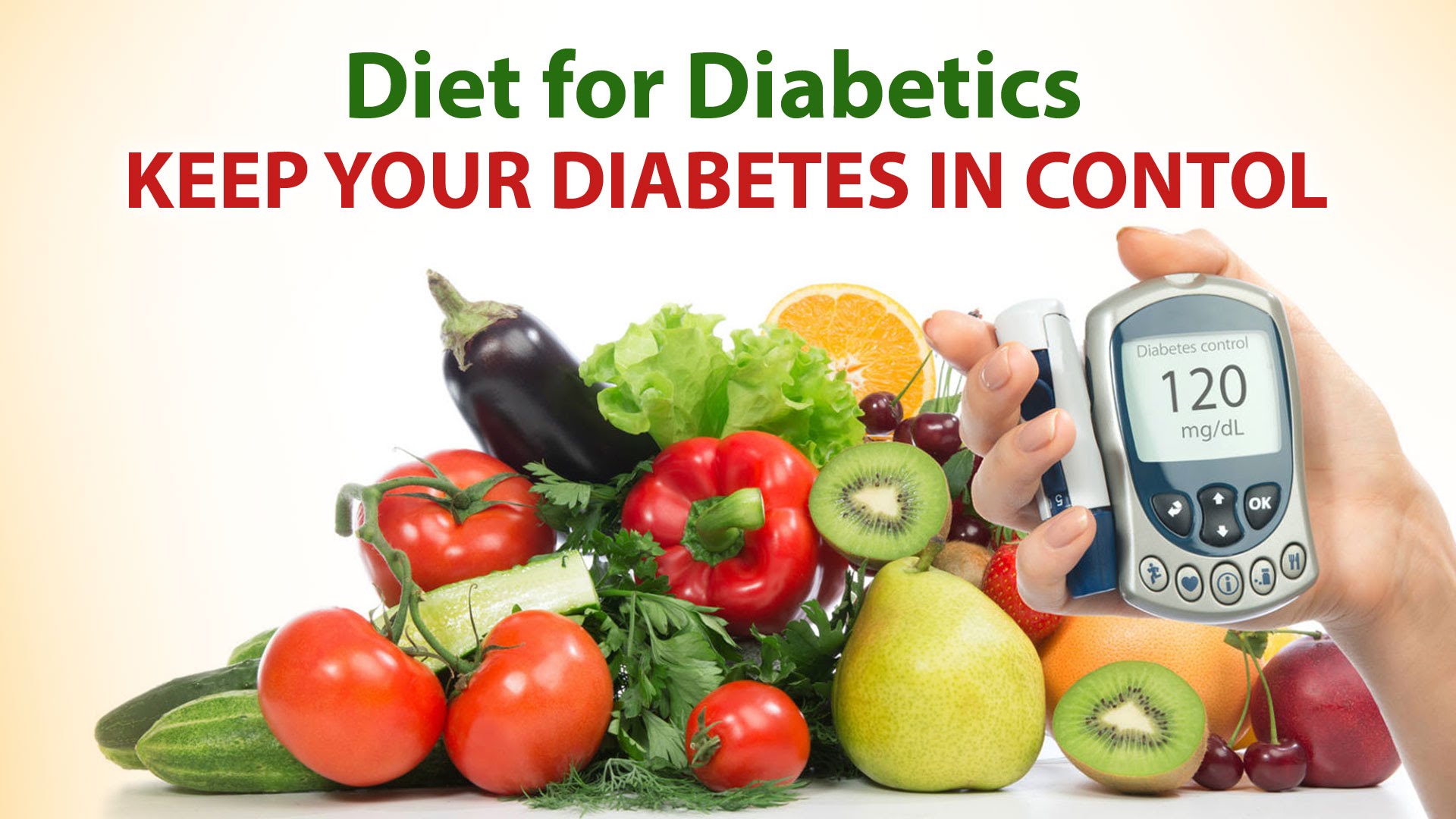 ---
Consult Dietitian Online
Need not to Visit Clinic Anymore, Get Diet Plan Online via WhatsApp or Calls